[ Characters will be made and created here by the members of the group. Although, one will not have to wait for approval to begin roleplay, if a fault is found, it will be asked to be corrected. If the fault is not corrected or ignored, it will result in warnings unless successfully appealed. ]
• EXTRAS •Quote(s):Theme Song:• General •Name:Role/Title:Age:Gender:Species:Sexual Orientation:Occupation:Weaknesses:
[ Psyche, Physical ]
Strengths:Personality:• Physical •Blood-type:Body Build:Height:Weight:Hair Color / Style:Eye Color(s):Typical Attire / Accessories:Special Distinguishing Traits:• The Force / Combat • Force Powers:Force Sensitivity Level:
[ None, Low, Medium, High ]
Force Specialty:Swordsmanship:Marksmanship:Combat Styles:• Biography •Background:
[ At least 1 Paragraph ]
Weapons, Items & Attire:
[ Describe weapons, and List clothes with links or describe. ]
Family:
[ List Name and Status ]
Relationship Status:
Friends / Allies:
[ Optional ]
Admin




Posts

: 12


Join date

: 2016-01-12


Age

: 23


Location

: Pennyslvania



APPEARANCE
EXTRAS
✦✦✦Quote(s)✦✦✦
"We will stand up, dust ourselves off and never give up."

"Never, ever give up on what you believe in."
✦✦✦Theme Song✦✦✦
GENERAL
✦✦✦Name✦✦✦



Cecilia Ridelown



✦✦✦Alias✦✦✦



Angel
Lady Song
Lady Cecilia
Lady Refugee
Queen Cecilia
Her Excellence
Her Royal Highness
Councilman Antalv's Daughter



✦✦✦Role/Title✦✦✦



Former Queen Of Naboo
Lady Cecilia Of The Refugee Camp



✦✦✦Planet Of Origin✦✦✦



Moenia



✦✦✦Age✦✦✦



24



✦✦✦Gender✦✦✦



Female



✦✦✦Species✦✦✦



Human



✦✦✦Sexual Orientation✦✦✦



Heterosexual



✦✦✦Occupation✦✦✦



Leader Of The Naboo Refugees



✦✦✦Weaknesses✦✦✦



Normal Human Weaknesses



✦✦✦Strengths✦✦✦



Strong Leader
Great Organizer
Great Public Speaker



✦✦✦Personality✦✦✦



Understanding, Kind Hearted, Listener, Strategist, Planner, Organizer, Talented, Adventurer, Imaginative, Bold, Quiet, Caring, Believer, Intelligent, Open Minded


PHYSICAL
✦✦✦Blood Type✦✦✦



A+



✦✦✦Body Type✦✦✦



Cecilia has a natural elegance to her. From the soft blue of her eyes to the light blond of her hair, to the very softness of her skin. An angel is what her father calls her. A slender yet curvy form was once delicately covered by the unique garments she wore. A look of royalty many had said. "Only the best for my daughter," the Councilman would respond.



✦✦✦Height✦✦✦



5' 7"



✦✦✦Weight✦✦✦



132 lbs.



✦✦✦Hair Color✦✦✦



Sandy Blond



✦✦✦Eye Color✦✦✦



Blue



✦✦✦Typical Attire✦✦✦



Use To Be Royal-like Garments, Now Tends To Wear Clothing That Is Easy To Battle In



✦✦✦Special Distinguishing Traits✦✦✦



None


THE FORCE/COMBAT
✦✦✦Force Powers✦✦✦



None



✦✦✦Force Specialty✦✦✦



None



✦✦✦Swordsmanship/Knifemanship✦✦✦



100% Accuracy



✦✦✦Marksmanship✦✦✦



100% Accuracy



✦✦✦Combat Styles✦✦✦



Knives
Pistol/Rifle Skills



✦✦✦General Abilities/Skills✦✦✦



- Singing -
- Painting -
- Drawing -
- Teaching -
- Duties Of Court -
- Duties Of A Lady -



BIOGRAPHY
✦✦✦Background✦✦✦



Cecilia's mother had passed away giving birth to her, once she was older and had understood what happened to her mother she had taken it rather hard. Her father helped her look at it in a different light and helped her get past it. From then on he was a full-time supporter of her education and the things she believed in. Antalv inspired his daughter in the beauty of art and its different forms as well as supported Cecilia in her journey through singing and teaching. As well as her new journey as Queen of Naboo.

Upon the invasion of her city, Cecilia was forced to flee by orders of her father. She did so with many followers. Once at the rendezvous point in the Sacred Forest of Naboo, she had been told her father had been slain by the invaders leaving her the only heir to her family and the leader left alive. Heartbroken and in fear Cecilia knew she had to do something, she couldn't go back. It would mean her death and she had all these people looking to her to be their leader as she had been.

Shifts had been taken that night to insure the safety of everyone that had escaped. Her forces were small but she used what she had. More survivors came in the night, sneaking out under the cover of darkness. She was happy to see how many had escaped but was sadden by the thought of those who died or were left behind. The thought of those left behind caused her to be strong and take a stand.

Everyone was informed the next morning that their location would officially be a refugee camp and anything they could find would be of use, be it food, weapons, vehicles or scrap metal. Everyone that day went out and searched, they built themselves a decent camp and soon had a workable place to live with the help of the Gungans who feared an invasion on themselves. Cecilia's goal was to take back her city, no matter how long it may take her to gather forces.



✦✦✦Weapons & Gear✦✦✦



Combat Knife
Blaster
Blaster Rifle




✦✦✦Family✦✦✦



Father - Antalv Ridelown - Education Advisor - Deceased
Mother - Sophell Ridelown - Deceased



✦✦✦Relationship Status✦✦✦



Single/Unmarried



✦✦✦Friends/Allies✦✦✦



Those In The Refugee Camp She Feels She Can Trust
Traders/Merchants Who Supply The Camp
Gungan




Posts

: 1


Join date

: 2016-01-12


Age

: 34


Location

: Ohio



• EXTRAS •Quote(s):
The Confederacy has stood for two hundred years against a threat which has followed our bread crumbs, we shall show them the light of their mistakes, for only we shall prevail.
Theme Song:
Into the Echo
• General •Name:
Acunis Shepard
Role/Title:
Commandant / Prime Minister of the Confederacy
Age:
Unknown, he appears rather young though.
Gender:
Male
Species:
Human/Extra-Galactic Hybrid
Sexual Orientation:
Heterosexual
Occupation:
CIS Head of State
Weaknesses:
» Acunis would ultimately allow his guard to go down around children, as he doesn't expect them to fight him or let alone attack him out right. He more so seems to the need to protect a child, than be wary of one.
» While he is well-versed with a saber, he is more so inclined to aid himself using the force. If he is severed from the force, his power and attack capabilities drop extensively, though his defense remains pretty high.
» While Don Moch won't do very much when it comes to Taunting, he is very susceptible to the dark-side of the force, as he tends to practice the
darker side
of the force according to the Jedi. At some points he can be forced into a bout of rage, anger or even manipulated into verbally attacking other individuals and creating mistrust.
» Stubborn, he likes to see things till the end, and even goes as far as to kill to make his point without thinking of the consequences. While he listens to advice, it is easily forgotten or often dismissed. He will often stand on the front lines with his men and put himself in danger on purpose in order to boost moral.
Strengths:
Acunis is a Warrior trained in the Force to take down unaided enemies as well as to use the force to its fullest extent. He is a practitioner of Neo-Potentium, those who wish to learn the fullest extent of the force and to continue to expand themselves with it to increase their want for power. This makes him a very strong adversary, as well as a very intelligent scholar in the force. He has many rare abilities under his built as well as training in the martial arts of various cultures across the galaxy. That is not all however as he is well-versed in the use and execution of technology, even going as far as designing his own ships and coming up with theories for new high-tech machinery and gadgets.
Personality:
Acunis is self-centered, stubborn and eccentric. He enjoys soft walks on the beach and drinking hot beverages during the passing of a storm. Nothing is better than a fight to the death between two conflicting emotions and thoughts for him, as he can be found talking and even arguing with himself on occasion. Sometimes he is known for his emotional outbreaks, usually in private though, or out right anger as he damages inanimate objects. While he dislikes the taking of life, he will completely overwrite the thoughts with the need of eradication if they become a threat to himself or the Confederacy.
"There is no need to allow suffering in order to further your own ambitions. There are alternatives to fighting, this is one of them."
On the subject of the oncoming, possible, purge against the Galaxy by an Unknown Force.
On matters of Opinion, Jedi and Sith are both horrible religions as they are the exact opposite sides of a single deity, based off of the Moons of Tython. Dark and Light though, he sees as a co-existent and always conflicting problem, which he agrees with the invaders on it, but doesn't believe it deserves eradication as it will always come back.
• Physical •Blood-type:
O−
Body Build:
The man's body is heavily built in both a physical and mental sense. He is toned and flexible and the relative shape of his body is that of a lean column or ruler. He is capable of running long distances with and without the force for long periods of time, and as he is trained as a force warrior, he is trained heavily in the force. With a healthy body, brings better control and focus to the mind. His thumbs and knees are double jointed.
Height:
6'5"
Weight:
300 lb, majority of it is muscles, packed heavily together to give a lean appearance.
Hair Color / Style:
Dark Auburn to Deep Red Hair
Eye Color(s):
Pale Ocean Green, which has darkened flecks of Kiwi Green near the pupil.
Typical Attire / Accessories:Special Distinguishing Traits:
His muscles are abnormally compact, to the point that he just appears to have a lean structure instead of a heavily muscle one. He is hyper-intelligent and very fast at learning; capable of taking in more than the normal human mind. Other than that and his strangely colored eyes, he is rather human in appearance compared to anything else. Most would refer to him as Near-Human if he weren't part of an Extra-Galactic race.
• The Force / Combat • Force Powers:
Coming Soon.
Force Sensitivity Level:
High
Force Specialty:
Alter Powers and 'Sorcery.'
Swordsmanship:
Acunis is a Master at using Unorthodox lightsaber styles, as well as an adept at using the normal original seven combat styles routinely used by Sith and Jedi alike. He focuses on mainly attacking a single or an entire group of enemies with his weapon, instead of only focusing for a duel... Which is generally what the original sword fighting styles were meant for when it came to sabers. Very swift and erratic, but at the same time very powerful and strategic, his use of a blade tends to deter close combat.
Marksmanship:
While it isn't his weapon of choice, he does usually carry around two blaster pistols alongside his sabers. He has been trained to use pistols, rifles and slug throwers rather efficiently, but it would be better to have a well trained sniper rather than him looking down the cross-hair.
Combat Styles:• Biography •Background:
TBA
Weapons, Items & Attire:
Shepard wields two highly customized and self-built lightsabers of his design. Their hilts are made to comfortably fit his hands and stay in his hands, with a bio-metric ignition mechanism, making it so only he can activate them by hand. They are oval cylinders of duraplast with a Telgorn Jolt Cell Mark X for added electrical damage, a refined dual-performance Phobium Emitter for increased damage and agility, a High performance vibration lens and lastly the two had a Aquatic Green Dragon Pearl in each saber. The containment field on both weapons would make the blades seem like a straight bladed Katana for a classy look. An equally interesting addition to the weapon is its liquid interior, which allows the weapon itself to defy the shorting out from cortosis and water.
Acunis is well known for always having some form of communication on him, be it his datapad or a holodisk. His other weapons generally consist of two charric pistols, heavily upgraded from their usual nature for additional damage and less power output. When going into battle or a hostile location, it is seen by his men that he wears a dark black and red armor, as seen above. The armor itself is made of a synthetic Phrik, successfully made by Korasa R&D after one hundred years of progress, weaved with other light weight metals for superior protection against both sabers and blasters. A paranoid Commandant's favorite... The outfit itself is space worthy, if equipped, the mask recycles air and the entire outfit is air tight as soon as it is placed on his body.
Family:
Deceased, however, he sees Kenra as a form of Family due to taking her in.
Relationship Status:
Single, never officially married.
Friends / Allies:
The Confederacy of Independent Systems
Various Independent Worlds
Kenra
Last edited by Otacodex on Thu Jan 14, 2016 2:40 am; edited 3 times in total
Admin




Posts

: 12


Join date

: 2016-01-12


Age

: 23


Location

: Pennyslvania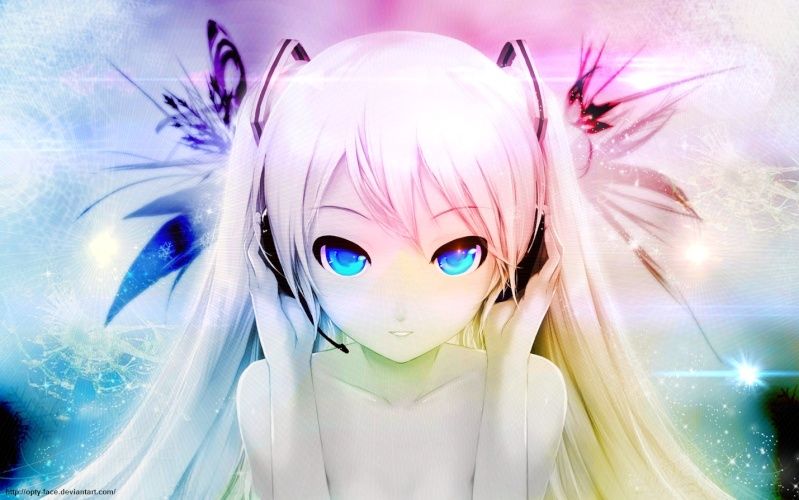 • EXTRAS •
Quote(s):
Theme Song:
• General •
Name: Kenra
Role/Title: N/A
Age: unknown estimated to be around 10-12 standard years old
Gender: female
Species: human?
Occupation: N/A
Weaknesses: unknown
Strengths: unknown
Personality: Curious
• Physical •
Blood-type: A-
Body Build: Thin and small
Height: 4'3"
Weight: 65 lbs
Hair Color / Style: Blueish white Floor length
Eye Color(s): Blue
Typical Attire / Accessories: Extra large Jedi Robes
Special Distinguishing Traits:
• The Force / Combat •
Force Powers: Unknown
Force Sensitivity Level: High
Force Specialty: Unknown
Swordsmanship: None
Marksmanship: None
Combat Styles: None or run away screaming
• Biography •
Background: Kenra is the Clone of a pre-Empire Jedi Knight who was killed during order 66. She was created by a scientist who had been kicked out of the Jedi Order for falling in love with the original Kenra and becoming possessive to the point of endangering her life as well as the death of her first Master during a mission. when it was found the With out a recording of Kenra's memories the clone became unstable. Causing the Dr. to fuse The Jedi's essence to that of the clone. The two souls, both being force sensitive, created a type of a Conduit through which the force could flow. Strengthening the abilities of any force users close by. Not long after her creation, the Empire found out about The Dr.'s research and his attempt to create force sensitive clones. Not willing to risk the any potential return of the Jedi the facility was destroyed. But not before The Dr could place the still maturing Clone into a stasis pod and launch her off planet.Upon leaving the atmosphere the pod was struck by a stray bolt from a laser cannon on an Imperial ship firing on any ships leaving the planet. The bolt short circuits the maturation and teaching programs as she drifted in space for the next 2,000 years,before crash landing on the planet Lyran IV.
Weapons, Items & Attire: N/A
Family: N/A
Relationship Status: single
Friends / Allies: Foundling of Acunis Shepherd



Posts

: 1


Join date

: 2016-01-12



• EXTRAS •
Quote(s): "If you'd stop squirming I could remove the needle from your eye, I'm sorry I missed I was drinking a lot last night."    
Name: Arcadious Sauer (A.K.A Duke Nailo)
Role/Title: Illegal Medical Doctor
Age: 27
Gender: Male
Species: Chiss
Sexual Orientation: "I've seen the insides of every race known to me, and I don't know if I want to stick it in there"
Occupation: Bonesaw
Weaknesses: Robotic fingers, and a portion of his ear, make him vulnerable to EMP's.  
Strengths:Robotic fingers make sure his right handed punches do some extra hurting.  
Personality:  Arcadious likes to joke too much, but retains an aura of class and dignity due to his upbringing.
• Physical •
Blood-type: B
Body Build: Thin with some Muscle
Height: 2M
Weight: 210
Hair Color: Black  
Eye Color(s): Red
Typical Attire / Accessories: Suit if not medical clothes.
Special Distinguishing Traits: His index, ring, and thumb on his right hand are mechanical. As well as the upper bridge of his right ear.  
• The Force / Combat •
Swordsmanship: Scalpel Specialist and can hit vital areas with precision.
Marksmanship:Average with small arms and mediocre with rifles
Combat Styles: None
• Biography •
Background:Arcadious Sauer was born right into the devil's pit of Nar Shaddaa. His father a successful Mob Boss, Arcadious was raised on the surface of Nar Shaddaa, learning the intricacies of the rough politics that could be seen in the criminal "above-ground" of the dangerous planet. His Father, although known as a brutal killer, loved his son with all his heart and made it a point to prepare his children for the world that he had built. Arcadious had an old brother, Hegerich, who had more of a natural inclination for leadership so he become the right hand of their father. This did not leave Arcadious as a runt, he was instead sent to the best schooling his Father had to offer, the Carosi XII Academy of Medicine, and was further trained in the social aspects of high society. While Hegerich had a tendency to kill, Arcadious much prefered to keep his own people alive through acts of diplomacy. Arcadious took an interest in the Medical world in his youth. A rival mob had attacked Arcadious on his way to schooling, which resulted in his loss of a few fingers, and part of his ear, due to shrapnel from an explosion. This prompted him to have a robotic index, ring, and thumb on his right hand. The entire ordeal, although it worried his poor mother, was fascinating to the young man so when he attended university he focused his studies in Medical Schooling, with a strong leaning on robotics and implants. Arcadious's Father saw great use in his son's medical expertise and gave him plenty of practice on their injured men. A tad of jealousy developed from the older brother, who saw their father more often, but had no special talent. This prompted Hegerich to attend schooling for logistics, and management of their crime-ring. It was during this schooling that the Concordians first appeared in the orbit of their home. Hegerich was ordered to stay off planet for the time being, at his university, while Arcadius and his Father moved underground for safety. In fear of an attack from his rivals, Arcadious's Father sent him away to another sector on the planet, so that at least one heir would survive. In the new region Arcadious went under a different name and never left the eye of his escorts. Arcadious had not heard from his father for almost a year now, and knows not of his brother. He's been working tirelessly to maintain the physical health of those who are resisting the invaders, and making sure to evade their all seeing eye.  
Weapons, Items & Attire: At all times they usually carry two vibroscalpels, one laser scalpel, and two laser cauterizers. They also have a briefcase that contains numerous bandages and bacta products.  
vignette4.wikia.nocookie.net

Family:Mr. Sauer- Former Mob Boss(MIA)
Hegerich Sauer- Brother, Student at The University of Coruscant for business and logistics planning.
Relationship Status: Single
Friends / Allies: The Saur Family
[/center]
[/quote]



Posts

: 1


Join date

: 2016-01-14



Similar topics
---
Permissions in this forum:
You
cannot
reply to topics in this forum